Nancy Wallingford, MFT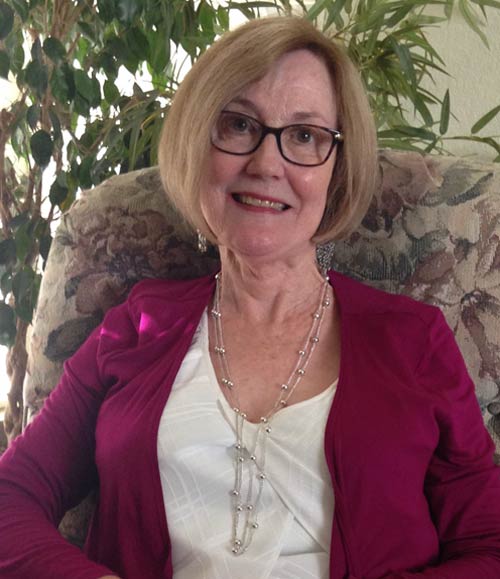 I am passionate about my work as a psychotherapist, in which I have the honor of accompanying my clients as they journey through the process of self-exploration, discovery, and profound personal growth. In my experience as a psychotherapist, I have acquired extensive skills through education, training, and practice.
I am an effective therapist who enjoys working with both individuals and couples. My work is informed by the latest research in the field of psychotherapy. In my couples' work, I utilize Emotionally Focused Couples Therapy. Research has shown that this approach to couples' therapy has a very high success rate.
I have deeply meaningful relationships in my life, which I cherish and nurture. I have been in a loving, committed marriage for over 25 years. My children, family and friends have been a lifelong source of deep satisfaction and joy for me.
I have maintained a mindfulness and meditation practice for the past 25 years, and I practice yoga. These practices influence my work as a therapist.
My life has been a rich tapestry of experience. Through exploring both the shadow and the light, I have become a wiser, more whole person. I continue to learn and grow all the time. My own emotional, educational, and spiritual growth has helped me to become a more effective therapist and to better understand my clients. I am honored to share my clients' journeys for a time and to guide them to create lasting, deeply fulfilling change in their lives.
License and Education
Licensed Marriage and Family Therapist, MFC #51404
MA Counseling Psychology, Pacifica Graduate Institute, Emphasis in Depth Psychology
Professional Affiliations
CAMFT: California Association of Marriage and Family Therapists
SV CAMFT: Sacramento Valley Chapter of CAMFT
ICEEFT: International Centre for Excellence in Emotionally Focused Therapy
SACDEFT: Greater Sacramento-Davis Community for EFT
NANCY WALLINGFORD, MFT
nwallingford1@gmail.com