Psychotherapy for Individuals and Couples
Please note: I am closing my psychotherapy practice indefinitely due to medical reasons. I am not currently accepting new clients.
Welcome to My Practice.
For everyone, there are times in our lives when things can seem confusing, overwhelming, frightening, and painful. Making the decision to enter psychotherapy is a choice for healing and personal growth. It is a sign of strength to reach out for help and support when you are struggling.
Some of the difficult challenges you might be facing right now are:
Relationship Issues
Depression
Grief and Loss
Anxiety, Panic, Overwhelm
Life Transitions

Low Self-Esteem
Loneliness and Despair
Trauma and PTSD
Crisis of Meaning
Women's Issues
I am here to help you. You do not need to suffer and struggle alone. Together we can look at the tender, difficult areas of your life and begin to understand, heal, and transform them.



It is by going down into the abyss that we recover the treasures of life. Where we stumble, there lies our treasure.
--Joseph Campbell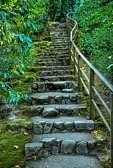 I am here to receive you with compassion and non-judgmental presence. I help clients to get in touch with their own innate strengths and wisdom. You will develop new awareness about patterns in your life that no longer serve you and new skills to transform those patterns. I will support you to create deep personal fulfillment and meaning in your life.
I am trained in Emotionally Focused Couples Therapy, which is a cutting edge, highly effective, research-based approach. I enjoy working with couples and guiding them from distress in their relationship to a deeply-bonded, secure, and joyful relationship.
I have developed a women's group, The Midlife Journey, which incorporates personal stories, readings, and expressive arts in a rich exploration of this often dark, treacherous, yet profoundly transformative period of life.
I bring a deep appreciation for each person's unique process of healing, unfolding, and growth, honoring that process as we work together.
NANCY WALLINGFORD, MFT
nwallingford1@gmail.com